I'm a developer, a mom, a gamer, an avid reader & a tech enthusiast.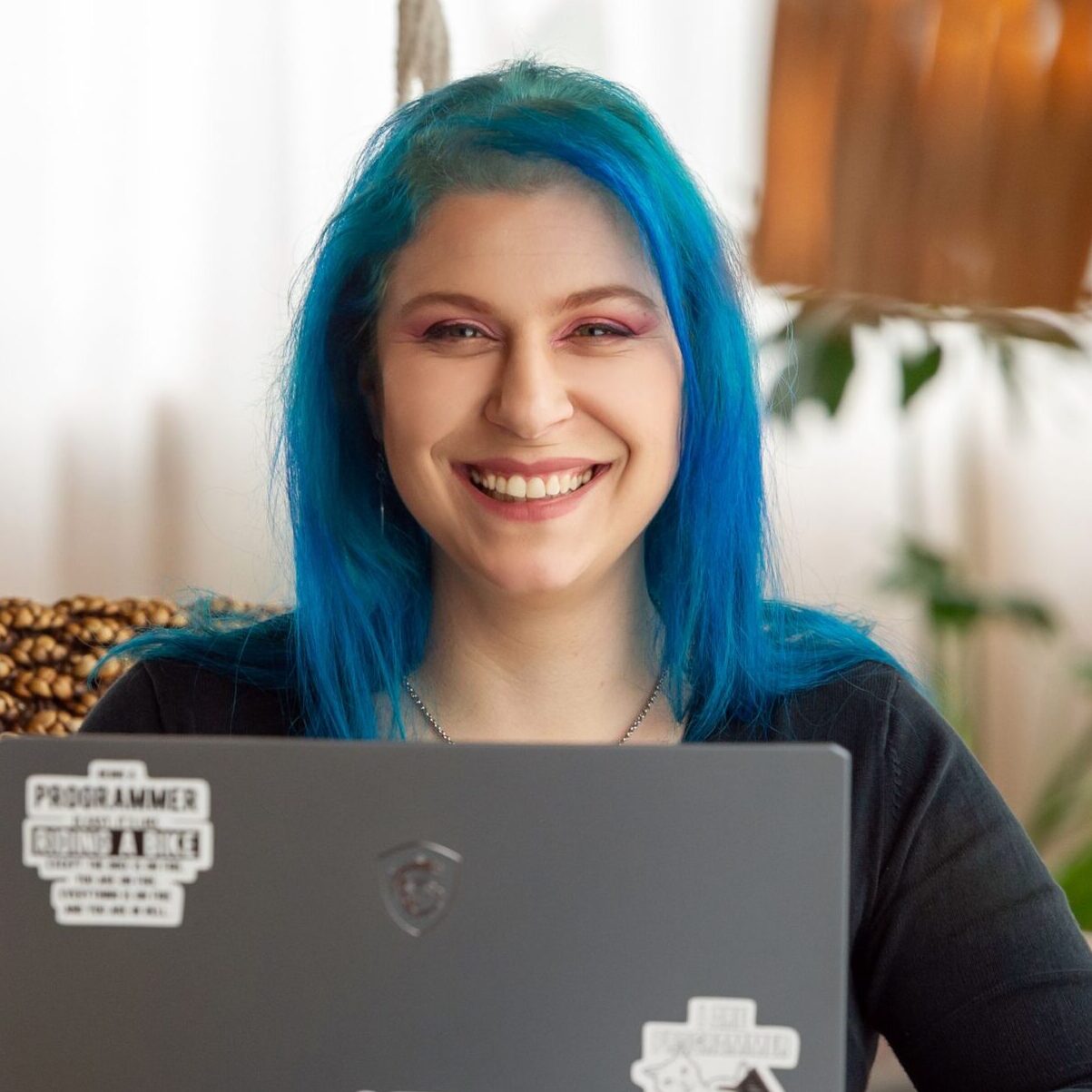 I work hard & study everyday to improve my skills
I am the mother of two fabulous boys, Jared and Keanu, and at the beginning of 2021 I decided to quit my job to pursue my passion: coding, which I had put aside for too long.
It is never too late to pursue your passions.
I enrolled in SheCodes, an online course that helps women become Front-end Developers and I enhanced the knowledge I had and learned new ones. At the same time I also followed other free courses on different platforms to deepen, study and practice, because in this field you never stop learning!
I believe in the fact that learning never stops and I am interested in learning new technologies and programming languages that will help me develop a better output in less time.
Web Developer
I am in a team of 3 developers and I take care of both the Front End and the Back End part.
Working with Elisa on the company landing page was a terrific experience! She is an icon of professionalism with excellent communication skills, always keeping me informed of the project's status. Her handling of unexpected challenges was very impressive. I would highly recommend her development services and will definitely work with her again.